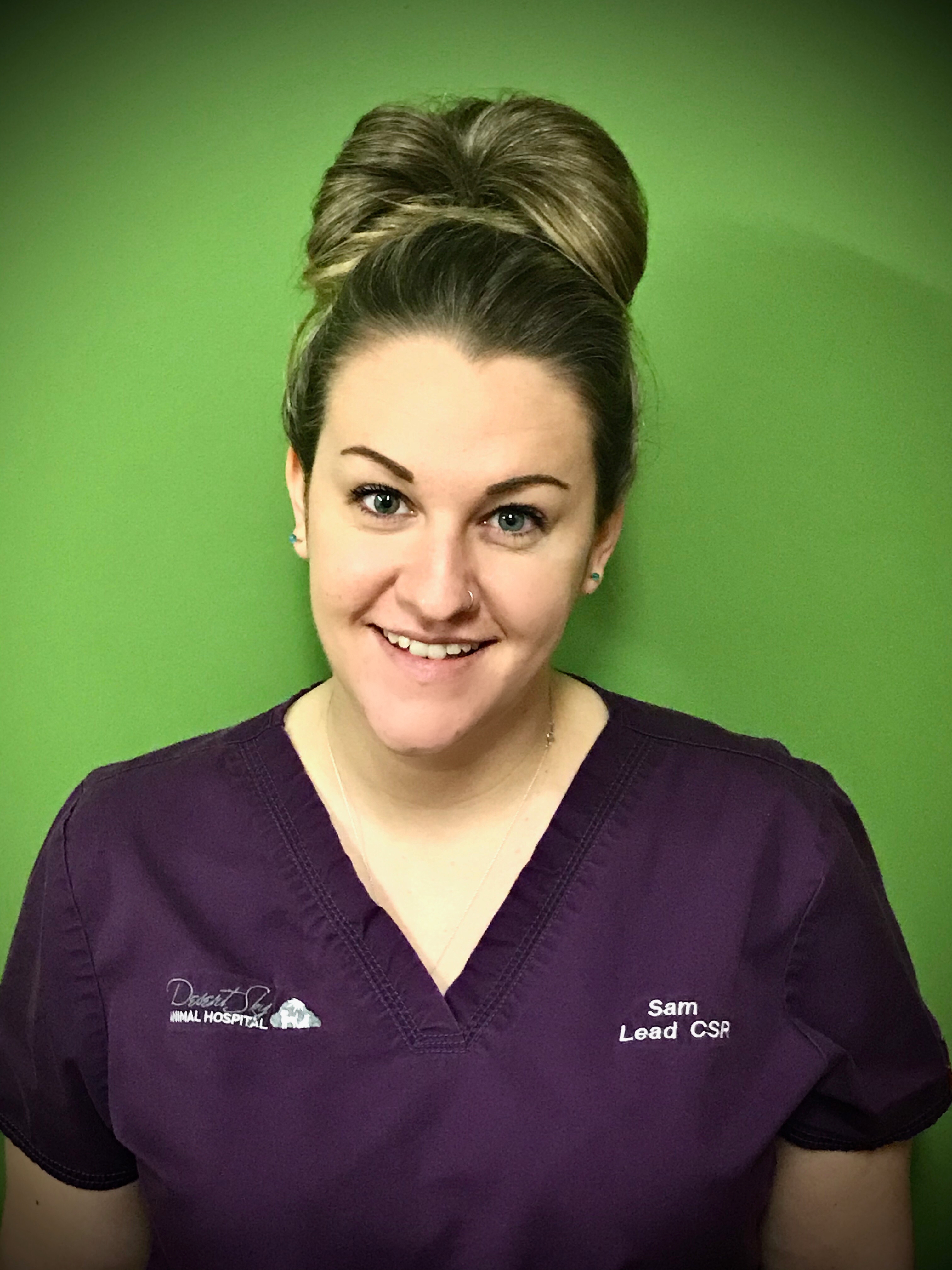 Lead Customer Service Rep.
Samantha moved to Phoenix from Rochester, NY with her boyfriend, Doug. She has a passion for animals and opted for a career change to the veterinary field after moving to Arizona. Sam has had all kinds of pets from hamster, birds, dogs, cats, and other exotics. Her current pet population includes a Boston Terrier named Bentley, a cat named Harley, and a Ball Python named Feliz, aka Snakey.
Sam enjoys cooking, hanging out with friends, family and her pets.