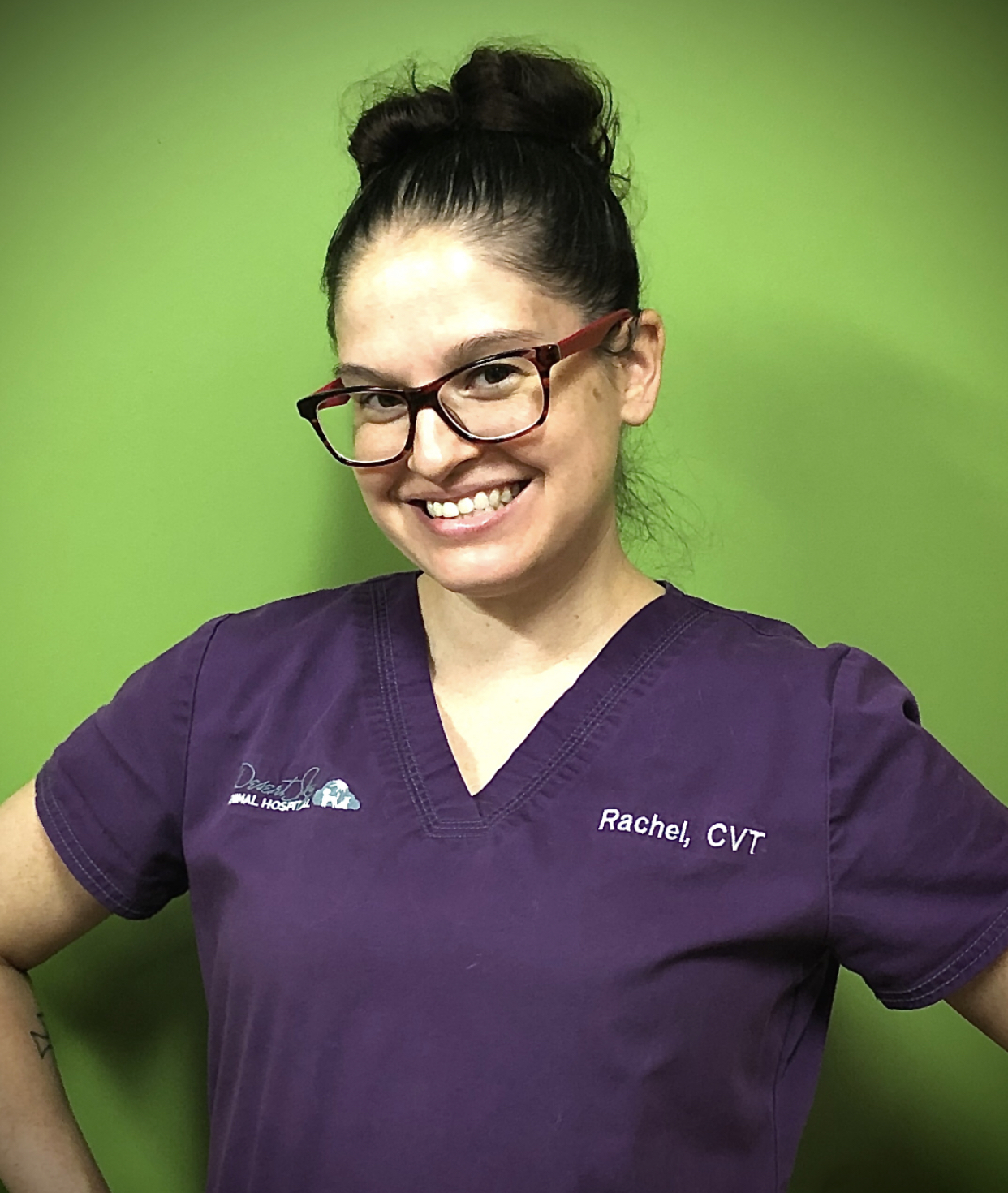 Rachel was born in South Bend, IN and moved to Phoenix in 1984. Rachel attended Long Technical College's Veterinary Assistant program in 2001 and earned her Certified Veterinary Technician Certificate in 2011.
Rachel enjoys working with clients and their pets and later would like to specialize in Oncology.
In her free time she enjoys hanging with her husband, daughter,son and her dog Rocky. She also enjoys running, hiking, movies, cooking, and football.